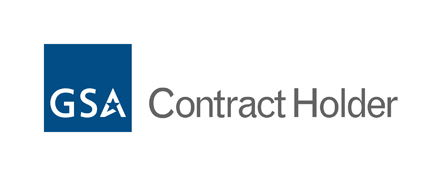 Overview:
GSA Schedule Contracts, also known as GSA Schedules or Federal Supply Schedules, are indefinite delivery, indefinite quantity (IDIQ), long-term contracts under the General Services Administration's Multiple Award Schedule (MAS) Program. GSA Schedule Contracts were developed to assist federal employees in purchasing products and services; they contain pre-negotiated prices, delivery terms, warranties, and other terms and conditions which streamline the buying process.
To learn more about GSA Schedule contracts please visit their website:http://www.gsaelibrary.gsa.gov/
The Wisemen Company on GSA
GSA has awarded Wisemen with a GSA contract under Schedule 70, SIN 132-51. With proven background in providing services under information technology and cyber security, Wisemen is focused on delivery quality services to various federal agencies under this GSA contract. The scope of Schedule 70, SIN 132-51 includes resources and facilities management, database planning and design, systems analysis and design, network services, programming, conversion and implementation support, network services project management, data/records management.
Contract Details
GSA Contract Number: 47QTCA20D0024
SIN: 132-51
Contract period: November 14, 2019 through November 13, 2039
DUNS # 034931168
Primary NAICs for the contract: 541512
Contact:
For more information on the Wisemen Company's GSA Schedule Contract services please contact us.
By Phone
(678) 809-1504
Or Fax:
Phone: (888) 308-0586